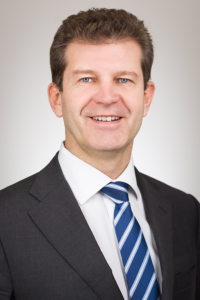 Alberto de Min, PhD, MBA
Portfolio Manager, Partner, CEO, Board Member
Alberto started his career in academic research where he covered team-leading roles at CERN and professorship positions in physics at the University of Padua, Politecnico di Milano and EPF Lausanne. In finance he worked for Index Ventures, Strategic Investment Advisors Group and Lombard Odier Investment Managers. Prior to founding Preon, he co-founded APM Technologies and SpinX-Technologies. Today he sits in the board of several technology startups and is member of the Swiss Venture Kick Jury.
Alberto holds a MSc Degree in Physics with honors from the University of Milano, a PhD in Nuclear and Sub-nuclear Physics from the University of Milano and a MBA in Management and Corporate Finance with honors from HEC Lausanne.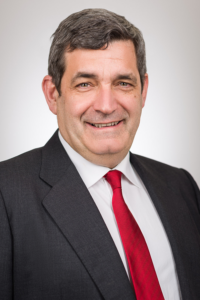 Francisco Tajada, Eng., MBA
Portfolio Manager, Partner
Francisco holds a degree in Industrial Engineering from University of Zaragoza and a MBA from IESE in Barcelona, graduating in 1986.
Francisco started his career as a manager in Operations, Logistics and Marketing in multinational companies such as Philips and Adidas, after which he worked as an independent consultant and interim manager for several projects related to small and medium enterprises as well as government agencies.
Since 2005 Francisco has specialized in Corporate Finance with focus on valuation and has developed proprietary models for tangible and intangible assets based on a variety of methods ranging from Real Options to DCF. As a Partner in ONEtoONE Corporate Finance he has executed several Mid Cap M&A deals. From 2008 to 2011 he worked as buy-side analyst for Strategic Investment Advisors (Suisse) where he developed benchmark models for Equity valuation.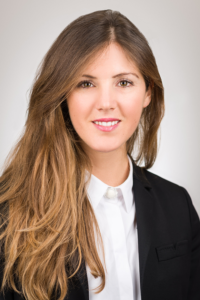 Valeria Garavaglia, BA, MA
Communications & Administrative Manager
Valeria holds a BA in Media Languages and an MA in Business Communications. Her career started as a Senior Editor at Pambianco business magazine. She then joined the Communications team of the start-up Savelli Genève, overlooking PR, events and marketing. As a communications consultant, Valeria collaborated with agencies in Paris and Geneva, such as Gaultier-Collette and Digital Luxury Group. Member of the Italian Journalist Association since 2012, Valeria fluently speaks Italian, English, French, Spanish and Portuguese. At Preon Capital she is in charge of internal and external communications, events organization, compliance and she supports the team in general admin tasks.

Prof. Ari-Pekka Hameri, PhD
Ari-Pekka is full professor in operations management at the University of Lausanne.
During the past 20 years he has performed over 50 supply chain audits in various industries, which include electronics, textiles, food and beverage, metal industry, watch, medical instrument and some service sectors. He has also studied workflows and document processes related to new product development and project management.
Ari-Pekka has published over 60 articles in international journals on production, project and supply chain management, and on industrial IT. He has also been involved with 3 start-ups, acquired venture capital and has been acting as a board member of several companies.

Erkki studied Computer Science at the University of Helsinki, Finland and specialized in general computer science and computer graphics. He has worked at Telecom Finland (TeliaSonera), a nordic telecommunication operator, and Datex-Ohmeda (GE Healthcare), a global leader in anesthesia, respiratory, and monitoring equipment. Later, Erkki has worked in various technology startup companies, including iobox and CRF Health. He is a board member or observer in numerous nordic and international startups. Erkki has extensive experience in the software and technology development and management, with an ability to utilize new technologies for developing novel applications and products. He has been named as an inventor in various patents and patent applications.